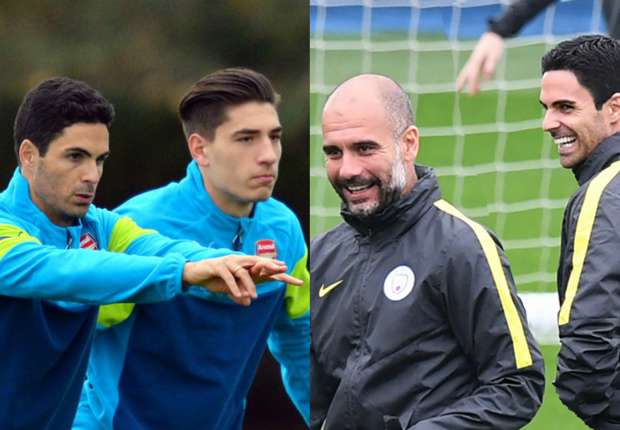 Even if Pep Guardiola's critics have been out in force since the Spurs defeat, the Blues' start to the season has been better than expected - but they still need a right-back
Of all the millions of pounds at Manchester City's disposal, and the number of players falling over themselves to play for Pep Guardiola, the club's ideal signing at this moment in time may not set too many hearts racing - although it would certainly raise the blood pressure of Arsenal fans.
Striker Pierre-Emerick Aubameyang confirmed this week that City were interested in his services over the summer, centre-back Aymeric Laporte rejected their advances, and goalkeeper Marc-Andre ter Stegen proved unattainable.
But what City need now, as highlighted by Sunday's defeat at Tottenham, is a new right-back.
The Blues kept an eye on Hector Bellerin during the summer but never took their interest any further, but he is a player that would make a huge difference to City's squad right now.
Guardiola oversaw something of a squad overhaul in the off-season, bringing in five players that will directly contribute to the first team during his first campaign, and selling off - or excluding in the case of Yaya Toure - a raft of underperformers and misfits.
He decided to retain all four of the club's full-backs, despite each being the wrong side of 30, most likely because integrating any more new faces would make for an even tougher start to life at the club.
Claudio Bravo has settled in well in goal, Aleksandar Kolarov summed up the Catalan's ability to get the best out of his players - notwithstanding the last two matches - and essentially everybody from Fernandinho onwards has been brilliant.
Although Guardiola insists otherwise, right-back has been more of a problem area - even during City's 10-match winning run.
Asked after the 3-1 win at Swansea City if he was concerned about that area of the pitch, he protested: "No no no no. I trust a lot with Bacary Sagna, I trust a lot with Pablo Zabaleta. We cannot forget that Pablo was last season five or six months out.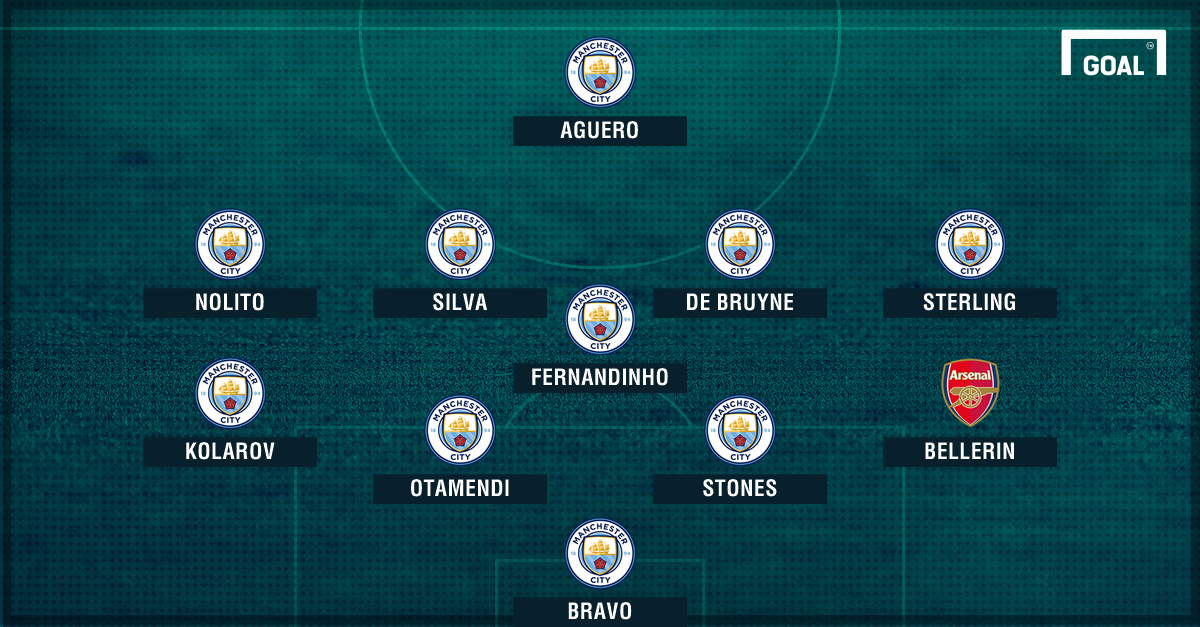 "He came back for the national team [in September] perfect, so now it's the best moment for Pablo.
"We cannot forget how many games Bacary Sagna played last season because Pablo was injured and he played absolutely everything and then went with the national team and played absolutely everything in the European Cup and after had just 12 days' holiday and we are in September, I want to, especially in that position, make a rotation in the players."
But Guardiola - during his time at City anyway - tends to talk up his under-performing players and reserve his critical judgement for his star men. He has repeatedly said he wants more from Sergio Aguero and Raheem Sterling, for example.
City's opposition have had some joy attacking down the left-hand side, no matter if Sagna or Zabaleta is playing, and while the Blues are working on the overall team shape to ensure their own attacks do not leave them exposed, long-term changes are certainly on the cards.
Barcelona are also keen on Bellerin, but City are hopeful that the 21-year-old's close relationship with Mikel Arteta, now one of Guardiola's coaches, will prove decisive.
Although the weekend defeat at Tottenham prompted predictable questions about how suitable Guardiola's philosophy is to English football, City are doing better than expected.
And while much of the criticism has been blown out of proportion, City's problems at full-back were highlighted by the youthful verve of Spurs' Kyle Walker and Danny Rose
No club in Europe's top leagues boasts a better record than Guardiola's City, but he, more than anybody, knows they can get better. Signing Bellerin would be a huge step in the right direction.
Credit: Goal