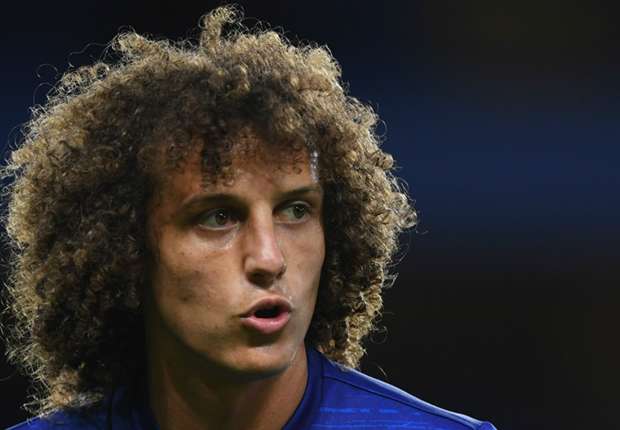 It was a remarkable deadline day to be a Blues fan as they saw the return of one of their old defenders in the final hours of the market, but how did it all come about?
The inner workings of David Luiz's £32 million move from Paris Saint-Germain to Chelsea have been revealed for the first time by his agent Kia Joorabchian.
Chelsea looked to their former Champions League-winning defender to resolve their defensive issues after they failed to complete moves for Serie A duo Alessia Romagnoli and Kalidou Koulibaly.
Joorabchian helped to negotiate Luiz's return to Stamford Bridge, along with his close ally Giuliano Bertulocci, but he said that the deal wasn't arranged as late as it looked from the outside.
"It came around quite late in the day, it was a late deal, but it wasn't that late," Joorabchian told Goal. "It was in the last few days of the window, but I think that before that it was very much on the cards.
"The move was David's doing because I don't think that PSG wanted to sell David, but he wanted to come to Chelsea, for sure. When Chelsea made a move for him, it was the end of the story.
"He is back at Stamford Bridge, but before that he expected to work at PSG until that connection happened."
Chelsea have worked with Joorabchian and Bertulocci on many deals before as they represent many of Chelsea's Brazilian contingent including the likes of Oscar, Kenedy and Lucas Piazon.
Joorabchian believes that the returning defender is one of the best in the world in his position and revealed that Luiz was keen to make sure a reunion with his old club came about.
"I think David is one of the top defenders in the world, there's no question," he added. "I think about his ability and his situation and Chelsea were looking for someone of his nature and David was obviously very, very keen to come back to Chelsea."
"He loves the club and he always has so I think it happened as soon as he decided that this would be a great thing to do."
Credit: GOAL