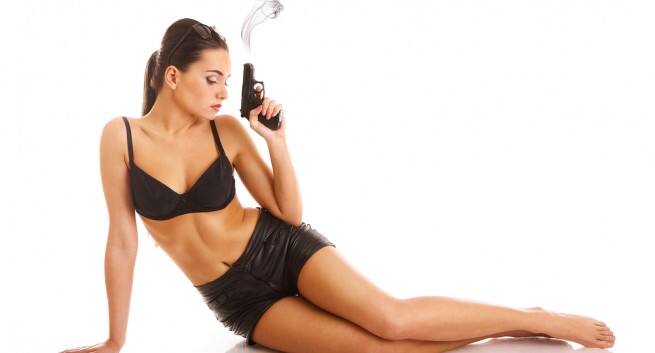 Here's why you should think twice before having revenge or rebound sex.
After finally breaking up with your boyfriend or for that matter even being dumped after enduring a tumultuous relationship, it is natural to feel the urge to get your revenge. Break ups can be highly emotional and can even make a sane person highly irrational, which is why there are so many songs and references about revenge or rebound sex in popular culture.
When the thought of having revenge sex crosses your mind, you can't help but wonder if it is a good idea. Many people claim that the best way to get over someone is to get under someone new. In fact, a study published in the journal Archives of Sexual Behaviour revealed that 25% people admitted to having revenge sex. Another 35% of people revealed they had rebound sex. While you're tempted to have revenge sex because you know that will hurt your ex-boyfriend's feelings,
here's why it is a bad idea:
1. It won't help you get over your ex-boyfriend
Many popular American sitcoms show how rebound or revenge sex after a breakup helps them get over a breakup and forget about their ex. However, in reality, that is far from the truth. There's no doubt that casual and meaningless sex soon after a break-up can be fun but that will take your mind off your ex for a very limited period of time.
You might just end up regretting jumping into bed with someone you barely know when you were feeling so vulnerable. Also, you will feel guilty for using someone to get back at your ex when you later evaluate the situation from a moral standpoint.
2. Your ex-boyfriend will feel justified for his bad behaviour
If the reason why you dumped your boyfriend was because he cheated on you, when he finds out about your fling or hook-up, he will believe things are even and even act like you're the crazy one. There's a reason why Mahatma Gandhi famously said, 'An eye for an eye makes the whole world blind'. Instead, take the high road and give yourself some time before jumping into bed with someone else.
3. Revenge sex will only lengthen your grieving period
This is true for those who were in a long-term relationship. If you were with your ex-boyfriend for a few years, having meaningless sex won't help in just erasing all the memories of your previous relationship. Instead, by blocking them out and looking for flings, it is only a matter of time before those memories will be back to haunt you. Instead, use your time to evaluate and get over the relationship.
4. You'll find it more difficult to get into a relationship again
After a failed relationship, you might think you're better off not committing to anyone again but in most cases, that is just your anger and emotional pain speaking. By jumping from one meaningless fling to another after a break-up in hopes of showing your ex-boyfriend that you're having a great time, you might just end up missing out on opportunities to form a genuine connection with someone and have a meaningful relationship again.