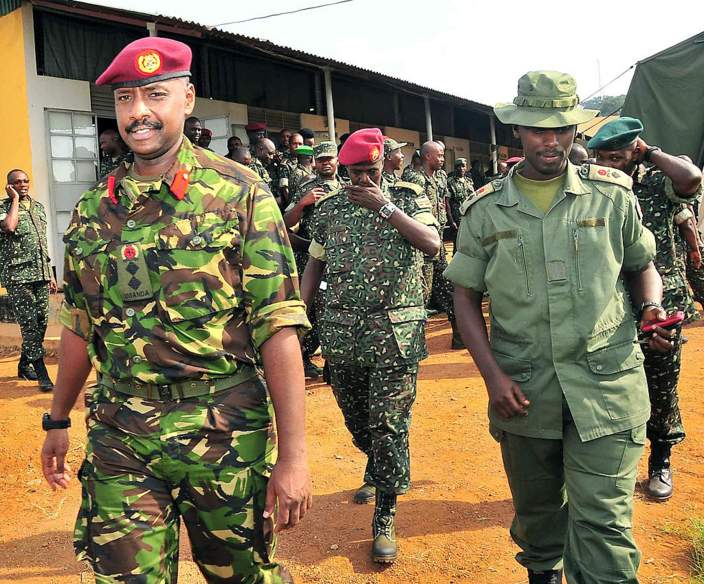 Uganda's President Yoweri Museveni has promoted his son Kainerugaba Muhoozi to the rank of major-general in the army.
He is seen as the most powerful soldier in Uganda's army. He heads the Special Forces Command which is considered to be an army within the army. It has all units of the military such as an infantry and Air Force. Plus it's in charge of the president's protection and key government installations including the country's oil fields.
Some have questioned the speed with which Maj-Gen Muhoozi has been promoted. It was only four years ago when he was made brigadier.
The head of Uganda's army is still General Katumba Wamala.
The mood in the country is still tense following disputed elections.
Mr Museveni was sworn in for a fifth term on Thursday. Opposition leader Kizza Besigye has been arrested on a charge of treason, and has been moved to the main prison in the capital. Kampala.
He rejected the election as a sham.