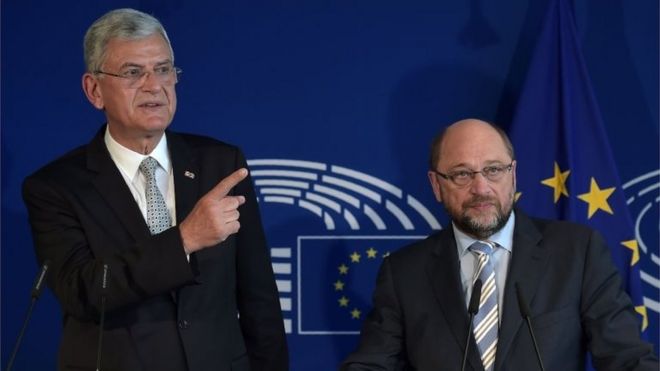 The Turkish minister for European Union affairs has told the BBC he is losing hope of getting a deal on visa-free travel for Turks within Europe.
Volkan Bozkir said changing anti-terror laws in Turkey would be impossible.
The EU insists that Turkey needs to narrow its definition of terrorism - as well as meet four other key criteria - to qualify for visa-free travel.
It is part of a larger agreement between the two sides aimed at easing Europe's migration crisis.