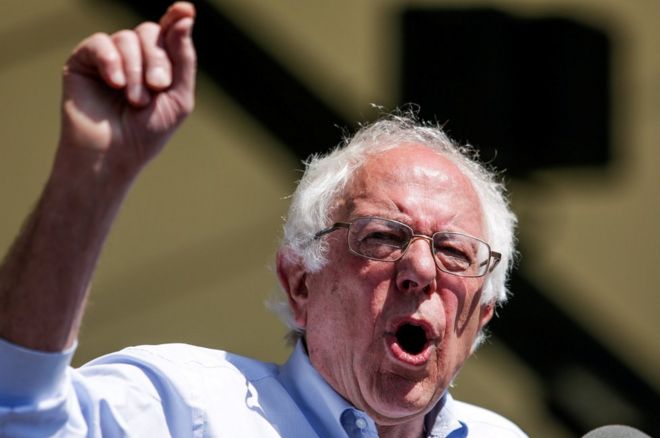 Bernie Sanders has won the West Virginia primary in the Democratic race for the presidential nomination, US media project.
The Vermont senator still trails Hillary Clinton in the overall contest for delegates but this win keeps his slim hopes alive.
In the Republican race, Donald Trump was declared the winner minutes after the polls closed.
His last remaining rivals dropped out last week but remained on the ballot.
The New York businessman also picked up a win in the Republican-only primary held in Nebraska.