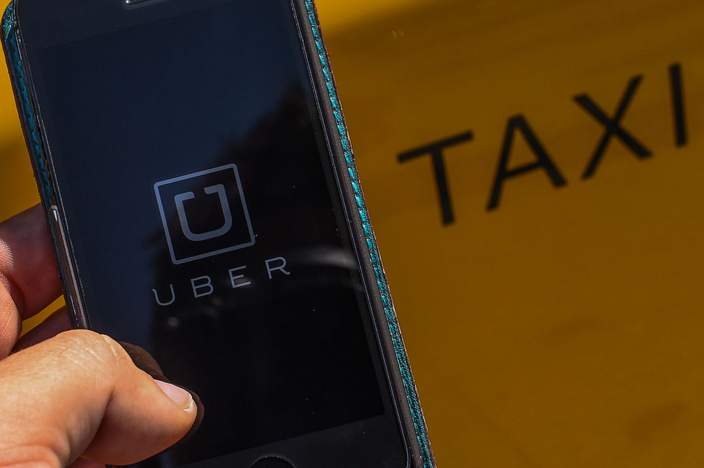 Metered-taxi drivers have protested in South Africa's main city Johannesburg against their Uber rivals, as the provincial government launched a process to licence the car-hailing app service.
The drivers had parked their cars outside the Gauteng government buildings and were seen chasing the province's transport minister, Ismail Vadi out the building, South Africa's Eyewitness News reports.
Metered-taxi drivers around the world have been protesting against Uber, saying it will knock them out of business.