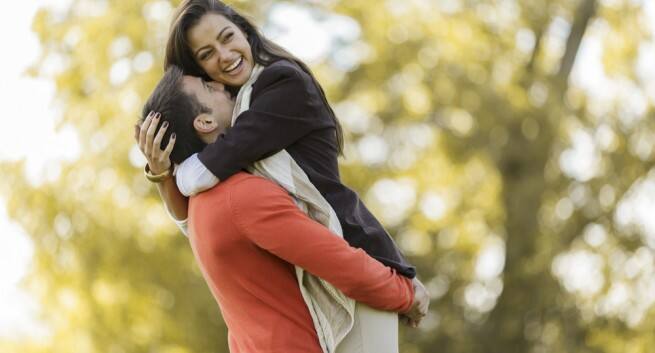 Are you wondering if your relationship is going to survive or not? These are the five surefire signs that you've found a keeper!
Being in a relationship isn't easy. There's constant uncertainty about whether both of you will be able to survive the test of time or not. After all, you've seen your friends feeling blissful in their relationships at first and then gradually becoming a complete mess once it starts falling apart. However, if you're able to relate to these five signs when it comes to your relationship, there's an extremely high chance that it will last in the long-term.
1. You can talk to each other for hours on end
You can spend hours on end with your significant other doing absolutely nothing but it still isn't boring. The two of you value the time you get to spend together and actually look forward to hanging out and even trying out new things together every now and then. You're always curious about them and their life and you enjoy listening to them and having those long, intense conversations.
2. On the other hand, you give each other enough space
While spending time with your partner genuinely makes you happy, and vice versa, both of you have your lives. You don't feel uneasy or insecure if a few days go by and you haven't met or spoken on the phone. You respect their space, and you're just as comfortable spending time apart from each other.
3. Both of you don't hesitate when it comes to sincerely apologising
Fights and arguments are an inevitable part of any relationship along with misunderstandings. When either one of you makes a mistake that hurt the other party, you're not afraid of going out of your way to say you're sorry and make it up to them. Both of you don't feel the need to play any petty games and manipulate each other. Instead, you're honest, straightforward and upfront about everything. If the two of you unconditionally apologize and move on from the incident, your relationship has immense potential in the long run! Here's how these 6 animals will give you relationship goals.
4. Supporting each other comes naturally
Whether it's your new job or even the decision to go back to college and choose a new career path, your partner is always there to encourage you and vice versa. In fact, you help each other with almost everything from providing good advice on how to deal with a difficult boss or even helping each other out with your daily chores. The two of you do this without expecting anything in return and desperately want to see each other being happy and successful. These are the 10 mistakes that could ruin your relationship.
5. There's mutual trust and respect
Neither you, nor your partner feels the need for snooping or checking each other's messages or emails. You both are 100% confident that neither one of you would cheat on each other. You both offer a patient ear to each other and actually make the effort to understand each other despite different perspectives. These are the 6 signs your relationship won't last.