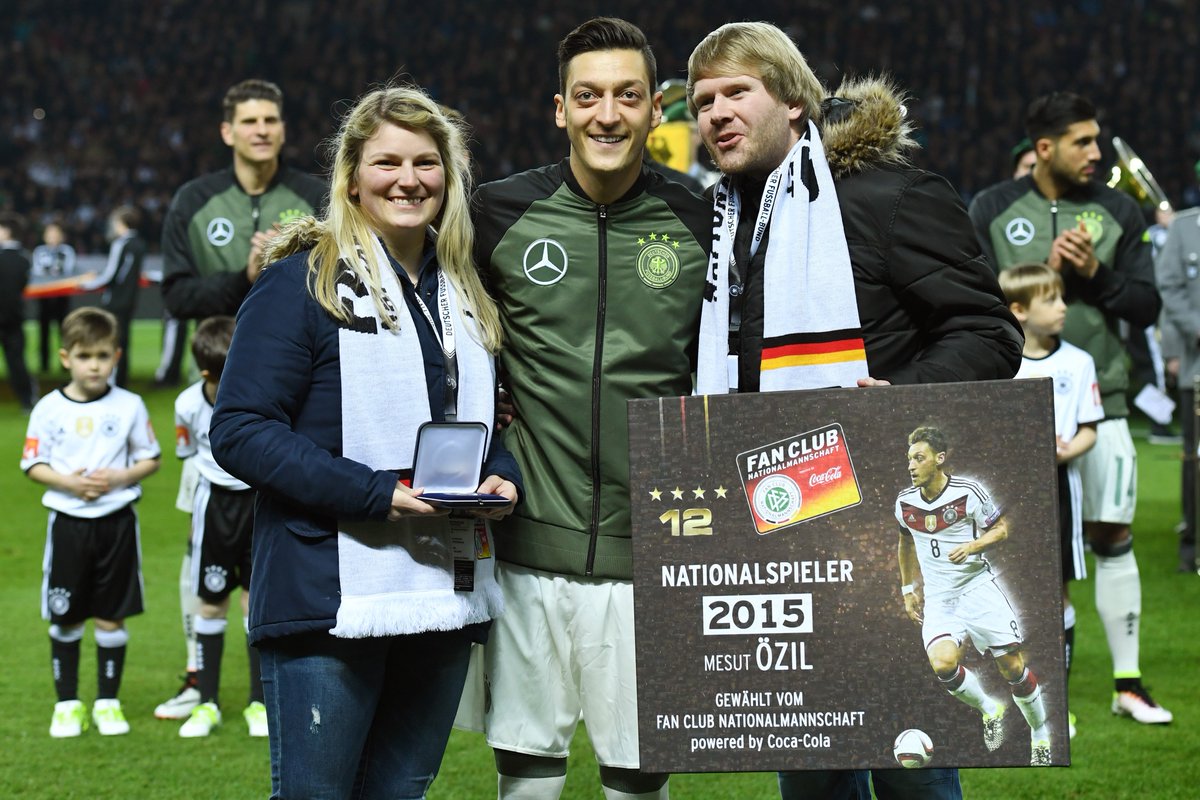 The German International and Arsenal playmaker has been named Player of the year for 2015 again following his performance for the year 2015.
The Gunners star had a spectacular 2015 season that made him play an important impact in the FA cup also help his club to the top of the league.
In the calender Ozil scored nine goals and added twenty assist for the gunners.
The football club took to their official twitter handle @arsenalfc to congratulate the star