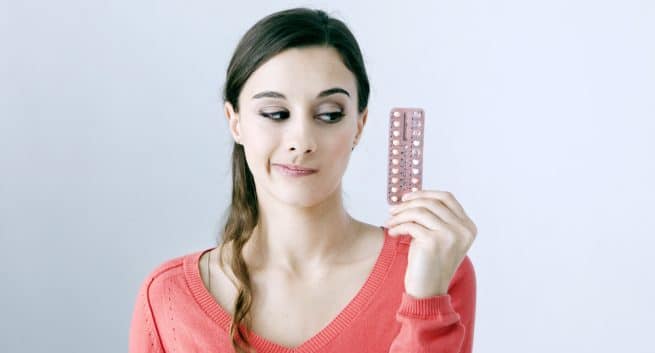 Many women opt for oral contraceptive pills and it is one of the most commonly used form of birth control all over the world. In fact, doctors estimate that it is 99.7% effective, provided it is taken exactly as directed by your gynaecologist. However, despite that, there are chances of an unplanned pregnancy if you aren't careful while being on the pill. Here's why researchers say
it might be best to avoid having oral contraceptive pills
.
There are several factors that can directly interfere with the effectiveness of the pill and get you pregnant.
Dr Nandita Palshetkar, Gynaecologist and Infertility expert at Lilavati hospital
and
Dr Y S Nandanwar, Professor and Head of Department, Gynaecology, Lokmanya Tilak Medical College and Sion Hospital, Mumbai,
say these are the five most common mistakes that women make while on the pill that can result in an unwanted pregnancy.
1. You're irregular with consuming the pill
The time interval between each pill should not exceed more than 24 hours. Remember that you should take your pill at the same time every day. For example, if you started taking your oral contraceptive pill in the morning, be consistent and stick to that time. Don't make the mistake of taking the pill in the night and creating fluctuations with the timings on a daily basis. This could reduce the effectiveness of the pill drastically.
2. You missed more than two pills
'In my 35 years of practice, taking the pill irregularly is the most common reason why birth control pills fail,' says Dr Nandanwar. In the first few days you have started taking the pill, missing even one day could result in an unwanted pregnancy. This is because the first week of taking birth control pills are vital in preventing the egg from forming. However, if you missed taking the pill for a day, take two pills the very next day to avoid getting pregnant. On the other hand, if you missed taking the pill for more than two days and then had unprotected sex, it could lead to pregnancy. In that case, take an emergency pill within 24 hours or consult your gynaecologist. If you're forgetful, set reminders on your phone and maintain a diary to remember whether you took your pill or not. Did you know, there are also benefits of taking birth control pills?
3. You're suffering from diarrhea or vomiting
If you have diarrhea for more than 24 hours or even if you vomit a few hours after taking the pill, there's a high chance the pill wasn't absorbed by your body, says Dr Palshetkar. This could also result in an unplanned pregnancy. Avoid having unprotected sex especially if you threw up a few times a day as your pill will be rendered useless.
4. You had unprotected sex after you just started taking the pill
Normally, oral contraceptive pills are started either on the second or the fifth day of the period. If you started taking birth control pills in the middle of your cycle, you can't have unprotected sex for at least 7 days. Make sure your partner uses condoms until then.
5. You exposed your pills to high temperatures
Birth control pills should not be exposed to high temperatures as this can reduce their efficiency. Avoid leaving them in your car or by your window, especially during summers when mercury levels rise above 40 degrees Celsius. Instead, keep them in a drawer away from direct sunlight. 'Avoid buying these pills for six months and storing them for too long as their quality could get compromised. Instead, buy pills that will sufficient for only a month,' says Dr Nandanwar.